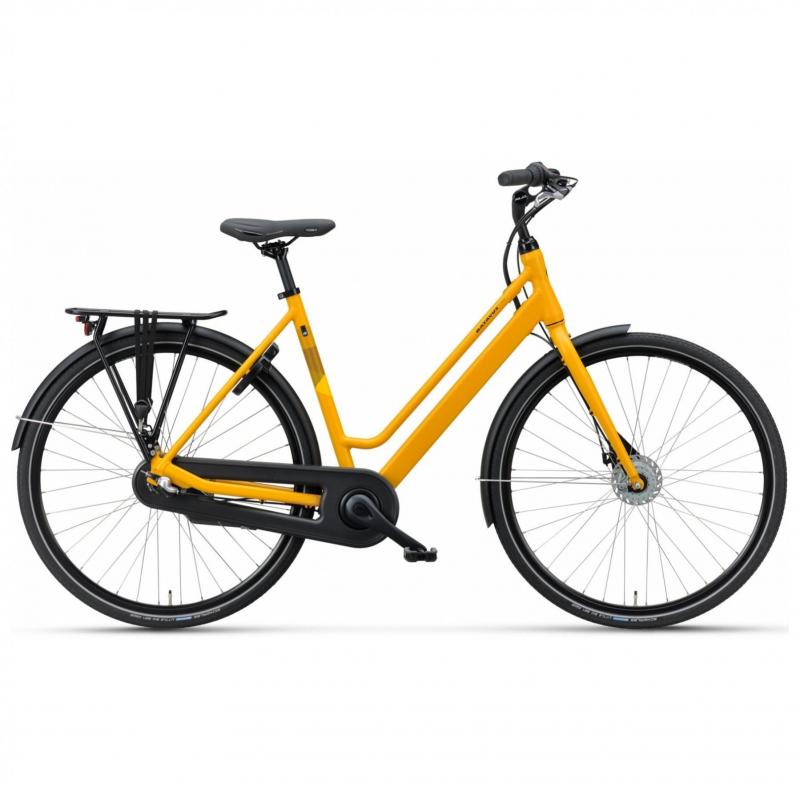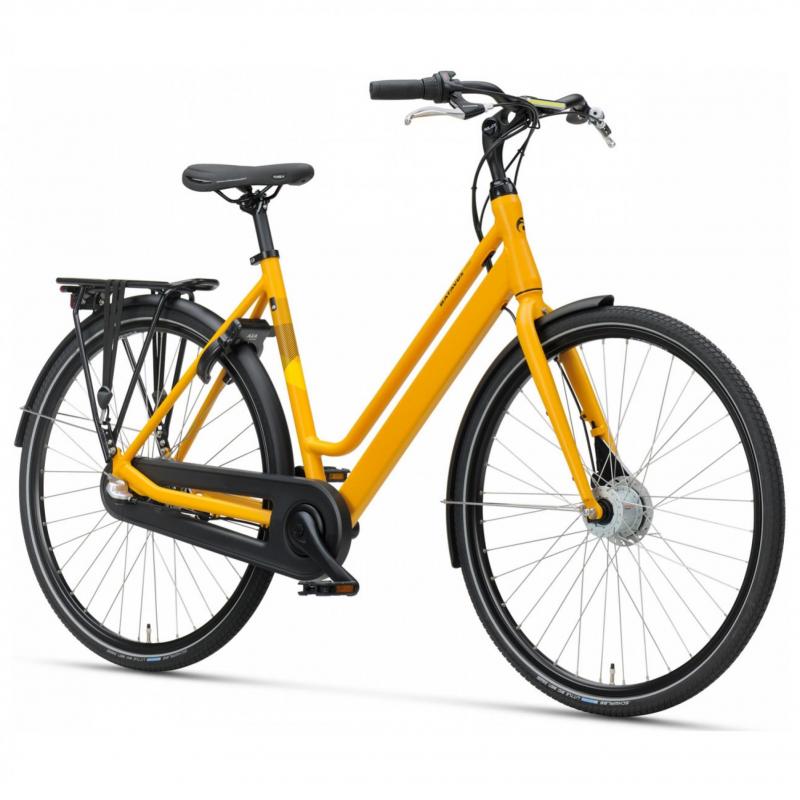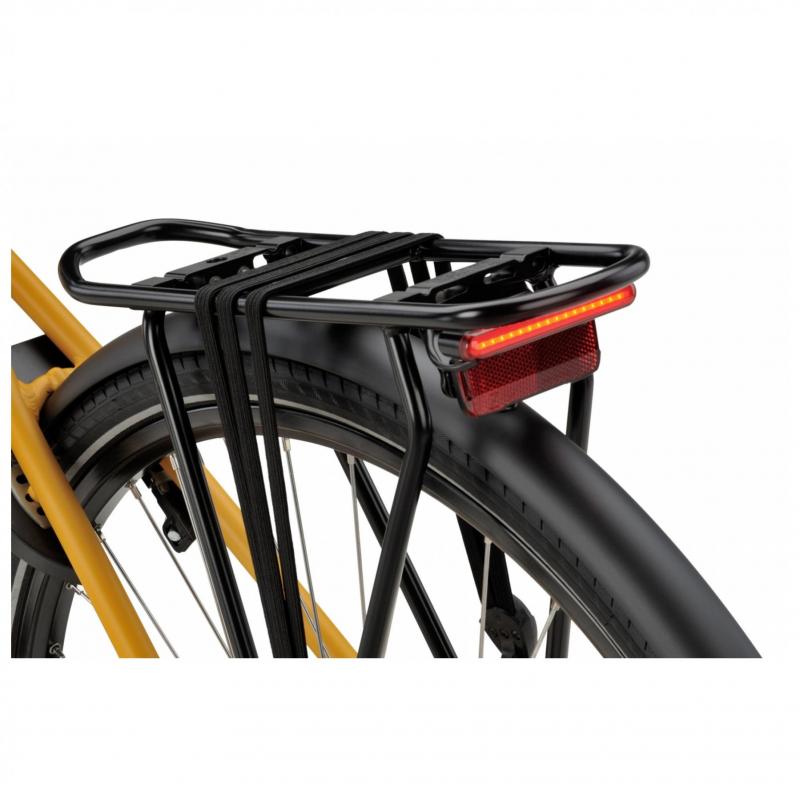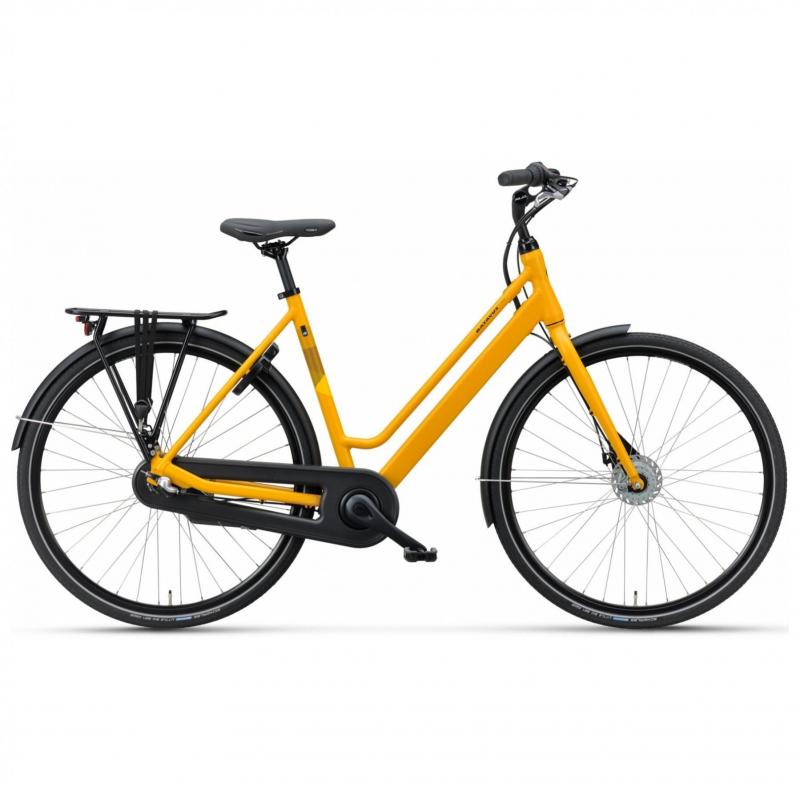 28 inch Batavus Fonk 3 Speed geel dames (57cm)
Article code 00000624 EAN Code 8713568398428
De Fonk 3 is een hippe alleskunner. Met name in de stad is de Fonk echt in zijn element. Door het li ... read more
Retail price:

€ 599,00
Discount: € 60,00
€ 539,00
This item is currently limited in stock. Questions about the estimate time of delivery? Feel free to contact us!
Extra specifications
Color

Yellow

Rear brakes

Rollerbrake

Front brakes

Rollerbrake

Frame

Aluminium

Gears

Shimano Nexus 3

Frame height

57cm

Wheel size

28 inch

Men/Ladies

Ladies

Front light

LED (Hub dynamo)

Rear light

LED (Batteries)
Description
De Fonk 3 is een hippe alleskunner. Met name in de stad is de Fonk echt in zijn element. Door het lichte frame beweeg je lekker snel en ben je wendbaar door het drukke stadsverkeer. De kabels lopen door het frame, waardoor je minder snel blijft hangen achter andere fietsen in de fietsenstalling. Ook zijn ze minder kwetsbaar in alle weersomstandigheden. Perfect voor urban gebruik! Ook is gedacht aan de veiligheid. De Fonk 3 heeft namelijk een unieke led-koplamp die hoog op het stuur is geplaatst zodat je beter gezien wordt. De verlichting heeft een standlichtfunctie, dat is wel zo fijn als je stilstaat bij een van de vele rode stoplichten die je in de stad tegen komt. De verlichting van de Fonk brandt dus altijd. Hierdoor ben je optimaal zichtbaar in het verkeer en heb je een stadsfiets waar je op kan vertrouwen.

Extra opmerkingen
Al onze fietsen worden afgemonteerd geleverd. Fietsen die u in de winkel koopt 100% afgemonteerd, fietsen die u online besteld 95% afgemonteerd. In het geval van een online aankoop dient u slechts de laatste onderdelen erop te zetten maar hiervoor ontvangt u gereedschap en een duidelijke handleiding.
Frequently asked questions
Other customers have not asked questions about this product.

---
Do you have a question about this product? Feel free to ask us! Fill out the form below with your e-mail adres and your question and we will reply your e-mail as soon as possible with a maximum delay of 24 hours.


Reviews by buyers
This product is review 1 time(s) and scores 5/5 stars.
The most recent reviews are displayed below.
5/5
Geschreven door mevr. L. van 't Rot

No additional comments.