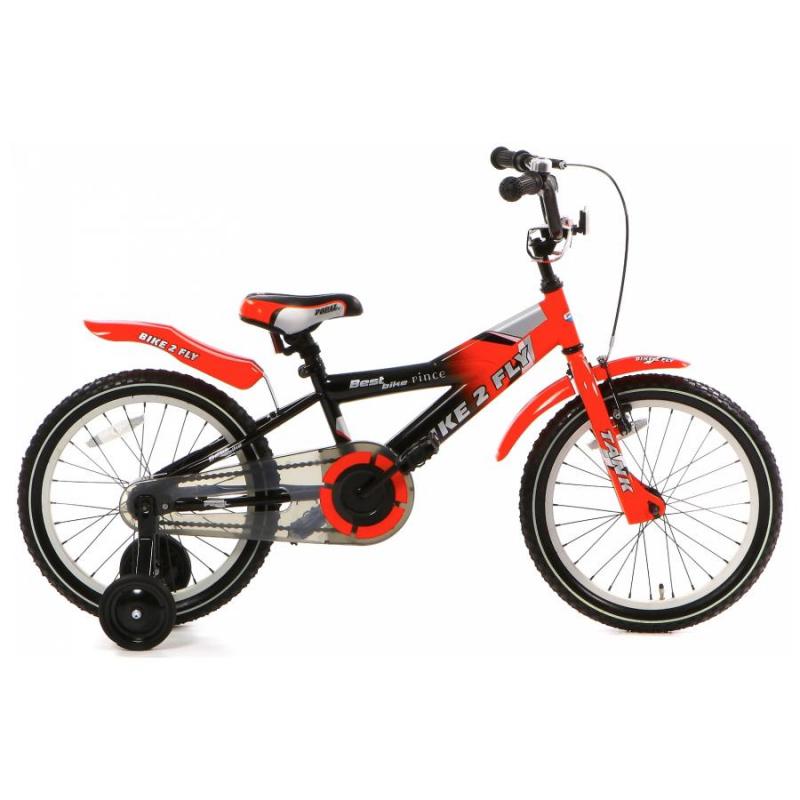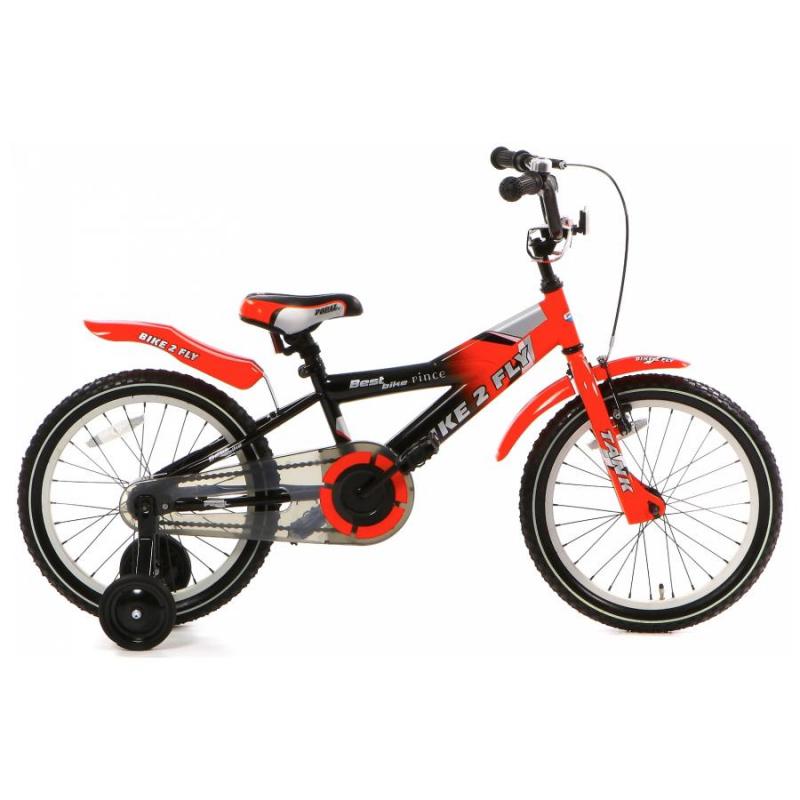 16 inch Popal Bike2Fly rood heren
Article code 00000002 EAN Code 8718924882771
De zijwieltjes verhullen niet dat dit een stoere fiets is voor hele coole boys: kijk eens naar dat s ... read more
Retail price:

€ 129,00
Discount: € 20,00
€ 109,00
This item is currently limited in stock. Questions about the estimate time of delivery? Feel free to contact us!
Extra specifications
Extra's

Support wheels

Color

Red

Frame size

d.n.a.

Men/Ladies

Men

Rear lights

None

Front light

None

Gears

None

Rear brakes

Coaster brakes

Front brakes

V-Brake

Frame

Steel

Wheel size

16 inch
Description
De zijwieltjes verhullen niet dat dit een stoere fiets is voor hele coole boys: kijk eens naar dat snelle spatbord en sportieve frame! Een perfect model om op te leren fietsen, en met een verstelbaar zadel en stuur, klaar voor de groeispurts die komen gaan. Met gave kleuren en een heuse handrem is deze fiets een volwaardige fiets voor de allerkleinsten fietsfanaten.

Extra opmerkingen
Al onze fietsen worden afgemonteerd geleverd. Fietsen die u in de winkel koopt 100% afgemonteerd, fietsen die u online besteld 95% afgemonteerd. In het geval van een online aankoop dient u slechts de laatste onderdelen erop te zetten maar hiervoor ontvangt u gereedschap en een duidelijke handleiding.
Frequently asked questions
Other customers have not asked questions about this product.

---
Do you have a question about this product? Feel free to ask us! Fill out the form below with your e-mail adres and your question and we will reply your e-mail as soon as possible with a maximum delay of 24 hours.


Reviews by buyers
This product is review 1 time(s) and scores 5/5 stars.
The most recent reviews are displayed below.
5/5
Geschreven door Sandra Saeys

No additional comments.