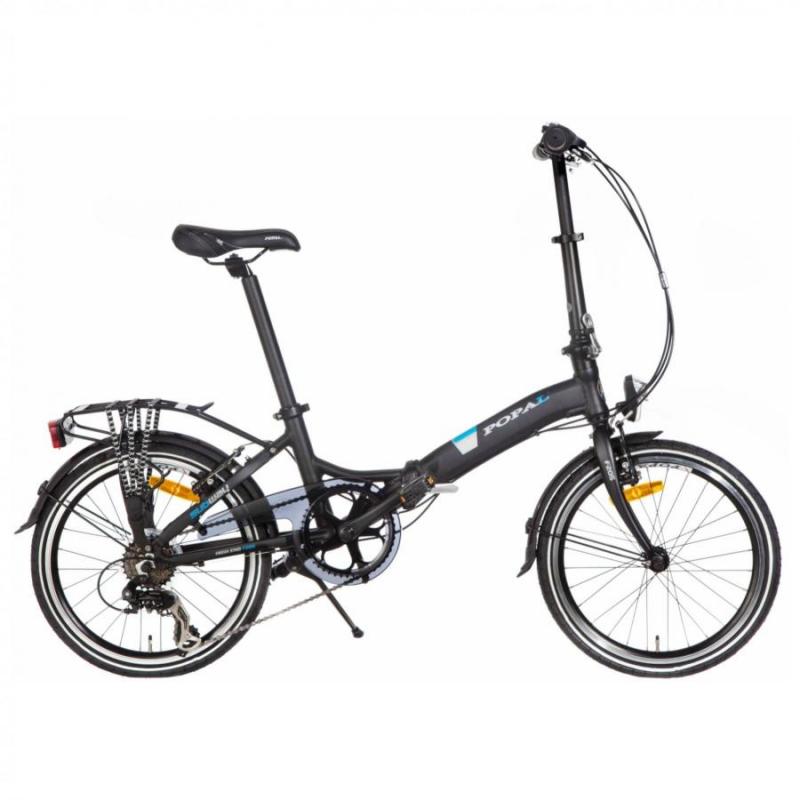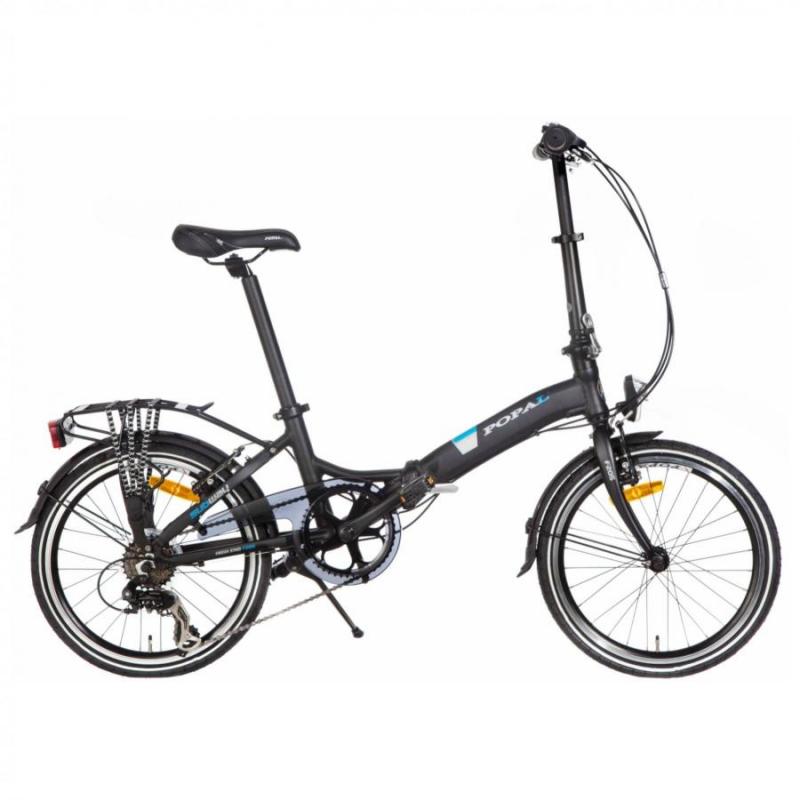 20 inch Popal Subway F205 6 Speed mat-zwart unisex
Article code 00000024 EAN Code 8718924884737
De Subway F205 van Popal is een trendy vouwfiets met lage instap en aluminium frame. Dankzij de 20 i ... read more
Retail price:

€ 369,00
Discount: € 20,00
€ 349,00
This article is not in stock, but it is at the suppliers warehouse. The time of delivery will be slightly longer but still you will receive this product on short notice. Questions and/or doubts about the time of delivery? Feel free to contact us!
Extra specifications
Color

Black

Rear brakes

V-Brakes

Gears

Shimano Tourney TX 6

Men/Ladies

Unisex

Wheel size

20 inch

Front light

LED (Batteries)

Rear light

LED (Batteries)

Frame size

d.n.a.

Front brakes

V-Brake

Frame

Steel
Description
De Subway F205 van Popal is een trendy vouwfiets met lage instap en aluminium frame. Dankzij de 20 inch velgen en het in hoogte verstelbare stuur en zadel rijdt de Subway F205 zeer comfortabel. De F205 is voorzien van 6 versnellingen van Shimano, zodat je in iedere situatie het juiste verzet te pakken hebt. Pakmaat lxbxh (cm): 84x31x71.

Extra opmerkingen
Al onze fietsen worden afgemonteerd geleverd. Fietsen die u in de winkel koopt 100% afgemonteerd, fietsen die u online besteld 95% afgemonteerd. In het geval van een online aankoop dient u slechts de laatste onderdelen erop te zetten maar hiervoor ontvangt u gereedschap en een duidelijke handleiding.
Frequently asked questions
Other customers have not asked questions about this product.

---
Do you have a question about this product? Feel free to ask us! Fill out the form below with your e-mail adres and your question and we will reply your e-mail as soon as possible with a maximum delay of 24 hours.


Reviews by buyers
There are no reviews for this product.