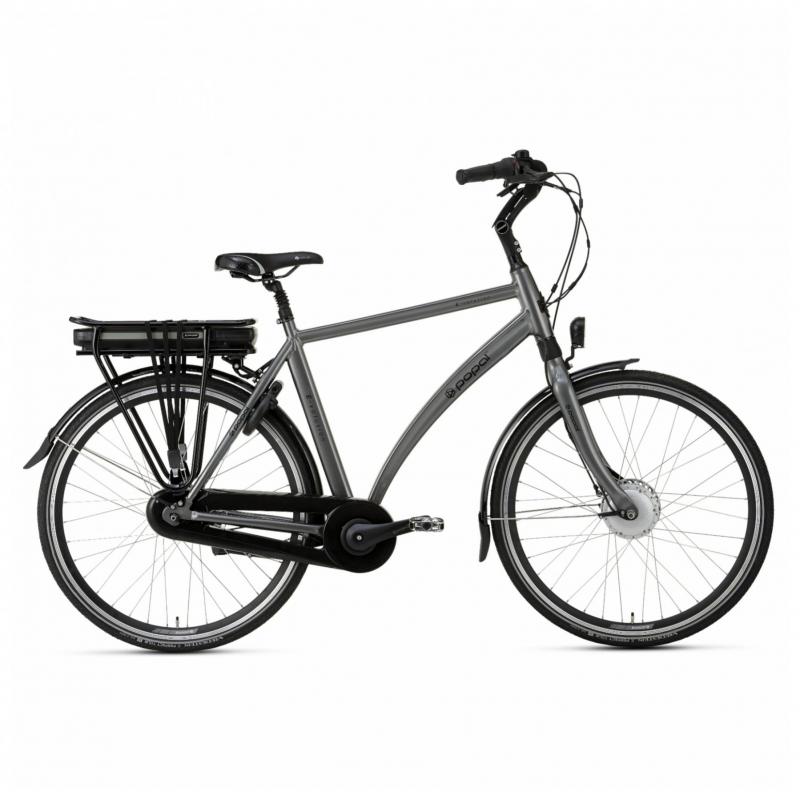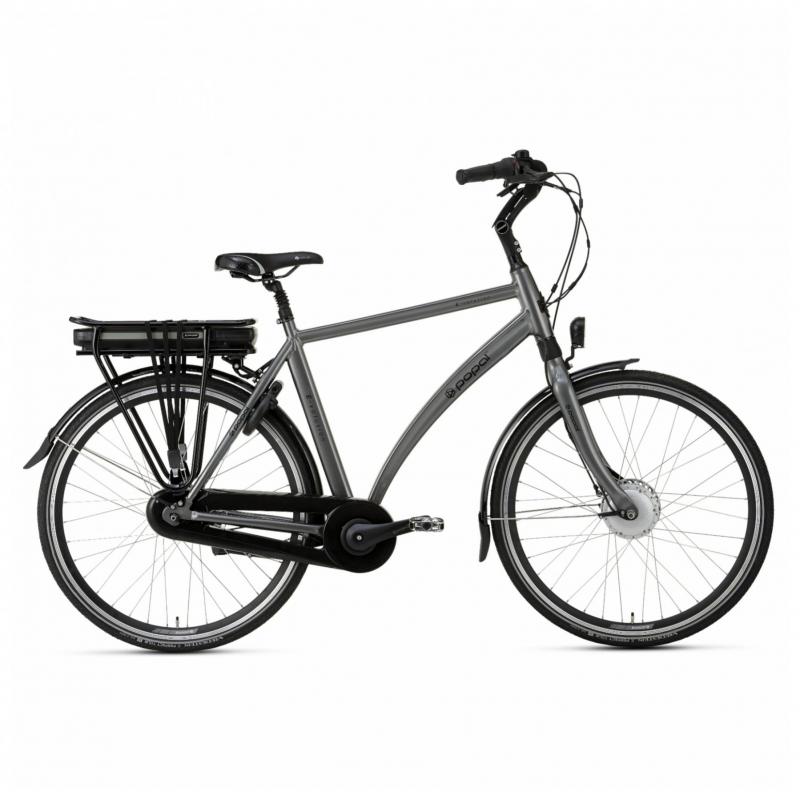 Product specifications
Supplier code
E-VO17.0-53-IG
Additional information
De Popal E-Volution 17.0 is een modern vormgegeven e-bike en is uitgerust met kwaliteitscomponenten. De fiets wordt aangedreven door de betrouwbare Bafang voorwielmotor, deze heeft vijf ondersteuningsstanden en wordt bestuurd vanaf een strak aluminium display. De motor is krachtig en produceert bovendien weinig geluid. De gemonteerde Shimano Nexus naaf biedt veel schakelgenot tussen de 8 versnellingen. Zowel voor als achter zijn krachtige Shimano rollerbrakes gemonteerd om onder alle omstandigheden tijdig tot stilstand te komen. Aan het rijcomfort is ook gedacht met vering in het balhoofd en zadelpen. De afmontage is op niveau met een Velo zadel, CST banden en een AXA slot. De sleutel van het AXA ringslot past ook op de accu, wel zo gemakkelijk.

Al onze fietsen worden afgemonteerd geleverd. Fietsen die u in de winkel koopt 100% afgemonteerd, fietsen die u online besteld 95% afgemonteerd. In het geval van een online aankoop dient u slechts de laatste onderdelen erop te zetten maar hiervoor ontvangt u gereedschap en een duidelijke handleiding.

We're very sorry that this description is not available in your own language. There are more than a thousand products in our system, translating this in multiple languages is nearly impossible to do. Using Google Translate gives a translated text but as you know, not a very good one. If you think you're missing important pieces of information, feel free to ask a question using the form below.
Frequently asked questions
Is the information provided not enough? Do you still have questions? No worries, we'll be glad to help! In the list below you might find some of your questions which are already asked by other customers. Still no answers? Feel free to submit the question form and let us help you out!
There are no questions asked about this product by other customers. Got a question? Feel free to use the form below and let us help you out!
Reviews written by customers

Added on zondag 14 februari 2021
Written by fam. Westen

This customer did not add additional comments to this review.

Added on zaterdag 04 juli 2020
Written by dhr. B. Akbay

Perfecte fiets, heel mooi design en rijdt echt lekker. Prijs kwaliteit is uitstekend. Ben er erg blij mee. Hier ga ik nog jaren plezier van hebben