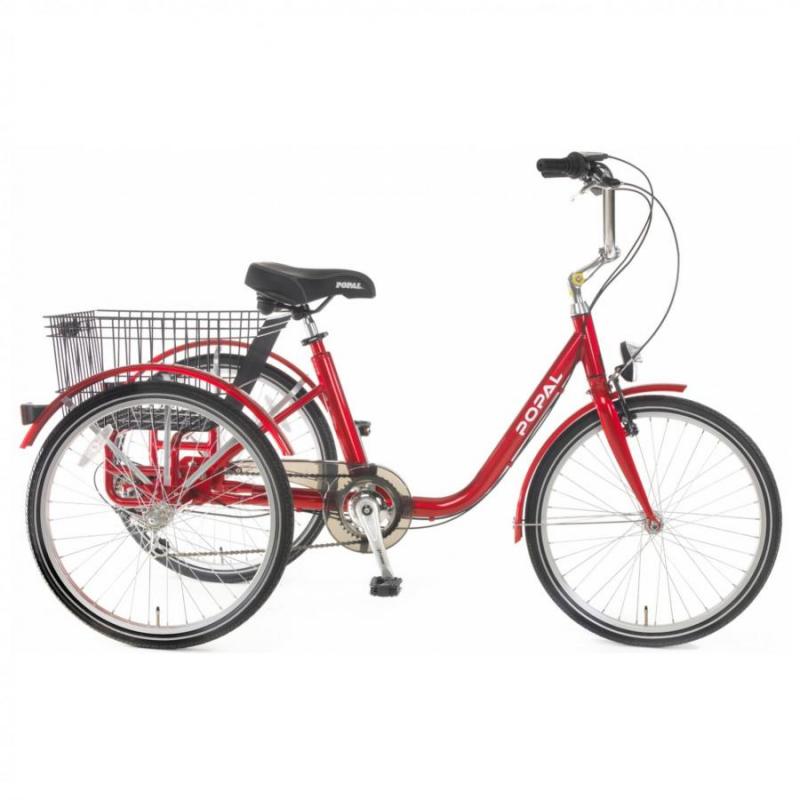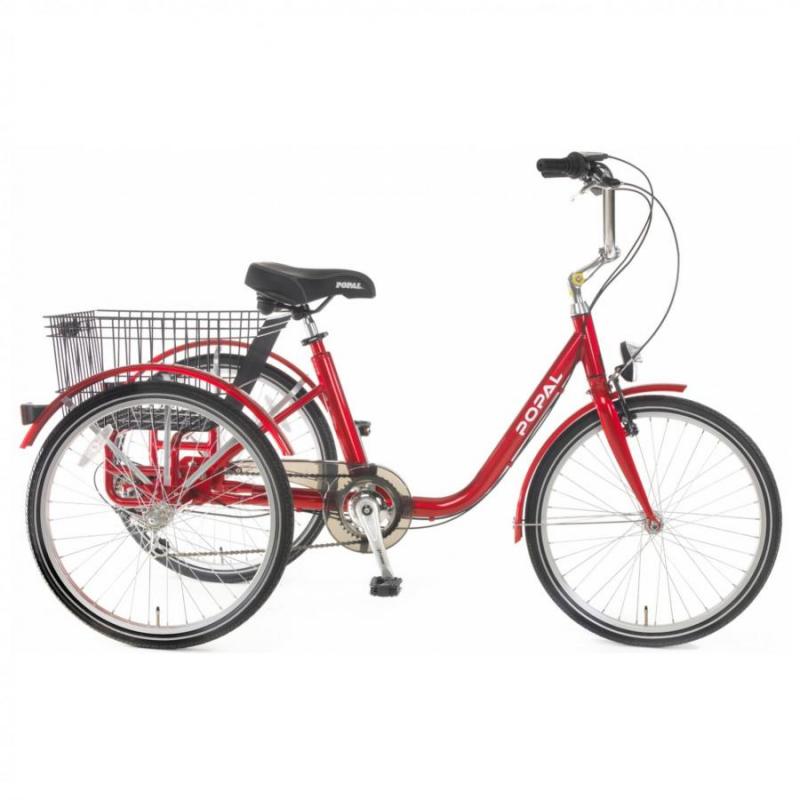 24 inch Popal Driewieler rood unisex
Article code 00000205 EAN Code 8718924880838
Wordt kant en klaar afgemonteerd geleverd zónder extra kosten! Deze robuuste driewieler is een bet ... read more
Retail price:

€ 599,00
Discount: € 30,00
€ 569,00
This item is currently in stock. Questions about the estimate time of delivery? Feel free to contact us!
Extra specifications
Color

Red

Gears

Shimano Tourney TX 6

Wheel size

24 inch

Rear brakes

Rollerbrake

Men/Ladies

Unisex

Front light

LED (Batteries)

Rear light

LED (Batteries)

Front brakes

V-Brake

Frame

Steel
Description
Wordt kant en klaar afgemonteerd geleverd zónder extra kosten!
Deze robuuste driewieler is een betrouwbaar maatje waarmee je lekker mobiel bent. Gemakkelijk neem je al je spullen achterop mee. Hij zit supercomfortabel en je kunt heerlijk van de omgeving genieten terwijl je zorgeloos naar je bestemming fietst.

Extra opmerkingen
Al onze fietsen worden afgemonteerd geleverd. Fietsen die u in de winkel koopt 100% afgemonteerd, fietsen die u online besteld 95% afgemonteerd. In het geval van een online aankoop dient u slechts de laatste onderdelen erop te zetten maar hiervoor ontvangt u gereedschap en een duidelijke handleiding.
Frequently asked questions
Other customers have not asked questions about this product.

---
Do you have a question about this product? Feel free to ask us! Fill out the form below with your e-mail adres and your question and we will reply your e-mail as soon as possible with a maximum delay of 24 hours.


Reviews by buyers
There are no reviews for this product.